Hosted Services
Managed Hosting with All Advance Ltd is simple. When the stakes are high, and website, networking security and performance becomes critical, you need a serious hosting provider who knows what it takes. From physical and virtual servers to data backup and global load balancing, our team of certified experts monitor and manage your hosted environment round-the-clock so you can sleep at night. Let us sweat the details to ensure you have a high performing and highly reliable mission-critical hosting at all times.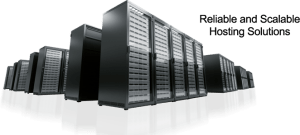 What is a hosted Service?Hosted services are technology services offered to you by All Advance Ltd that hosts the physical servers running that service in a data centre. Access to the service is usually provided through a direct network connection that may or may not run via the Internet. Hosted services date back to the early years of commercial computing, when companies would purchase processing time from mainframes hosted by other companies. These days hosted services generally take the form of more generic business applications including website hosting, email hosting, off-site backups, and data Storage.
Odds are, if you're operating in the corporate space, you're using at least one hosted service right now.
What are the benefits?
Customized to Meet Your Needs
Every company has different needs, and good managed hosting solutions go beyond a one-size-fits-all to meet your individual requirements. You can get a solution customized as per your needs. This is good because you can negotiate with All Advance Ltd to choose the service that best fits your needs and the ones that are most critical to you, based on your businees needs – and budget.
A business owner already has a lot of expenses to manage. Hiring in-house system admins and a DBA to undertake server and database management is just an added expense for the company. It's often more financially feasible to hire a hosting partner that is already equipped with people who have the experience and skill to handle any server related issues.
In business, time is money. As a business owner, the time you spending on managing servers – and managing the people who manage the servers – is time that could be better used concentrating on your core business instead. There are only 24 hours in a day and it is very easy to spend way too much time focusing on tasks like server management. This remains true at the best of times, when everything's running smoothly, and becomes undeniable at times of crisis. You need to be focused on growing your businesses and looking at the big picture.
There's no doubt that nothing I've said here will come as a terrible surprise to anyone who has a business that maintains a business presence. Even so, it's not always easy or convenient to consider all of these factors at one time.This is why some businesses keep using unmanaged hosting or self-managed hosting: because they simply haven't considered all aspects of the Managed Hosting option.
I hope this article has givien you a better understanding of what All Advance Ltd Managed Hosting services can offer and how they can be beneficial to you,  and your company.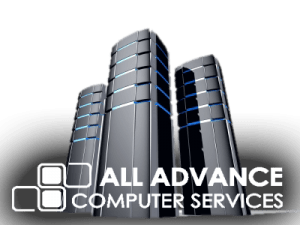 Category: Hosted Services